Spring Break Ideas for Students
Hang on for a minute...we're trying to find some more stories you might like.
Spring break is approaching rapidly, and all students and teachers are anxiously awaiting the arrival of this much needed break. Unfortunately, however, this vacation tends to pass by quickly, so it is important to make the most out of 2018's spring break by participating in as many enjoyable activities as possible.
Beach Trip
Although it may be very cliché to include a trip to the beach in an article about spring break, it is certainly a valid option for students looking for a fun, relaxing, and cheap way to spend some time with friends.
Bring a portable speaker, beach games, some good friends, and, of course, sun screen, for a fun day trip. After all, is it really spring break if you didn't go to the beach?
Busch Gardens and Adventure Island
The close proximity of these theme parks is reason enough to attend over spring break. The two parks have something to please all people, whether it's animals, rollercoasters, or water slides, Busch Gardens and Adventure Island has it. Additionally, a one-day pass is valid until the end of the year, so students can go on weekends and during summer.
College Campuses
As a high school student, it is never too early, or, too late, to attend some of Florida's beautiful college campuses. Underclassmen can begin to scope out which college feels right for them by either attending tours or exploring the campus on their own. Seniors can also visit to help finalize their college decision or build excitement for their future university.
Nature Preserves
The state of Florida boasts many delightful nature preserves accessible to everyone for, usually, a very small fee. Students can go to Lettuce Lake Park or Flatwoods Preserve and take pictures of the stunning scenery, have a picnic, explore trails, or a combination of all. The options are endless.
Similarly, if a lengthy drive isn't a concern, there are many peaceful river and springs, such as Rainbow River or Ginny Springs, that offering tubing and boating, but be sure to check the age requirements to rent prior driving!
Downtown St. Pete
Most people automatically think of the beach when they hear St. Petersburg, but the downtown scene has much to offer as well. St. Pete is a very artistic city, containing trendy restaurants and shops, and even a large market with many vendors selling lunch, fresh produce, and art, every Saturday from 9am to 2pm.
Furthermore, Students can observe astonishing art work at the Dali Museum, receiving a slight student discount by showing a student I.D.
Spring break provides endless options to have a great time. Whether it's action packed or laid back, students should make the most of this much anticipated vacation.

About the Writer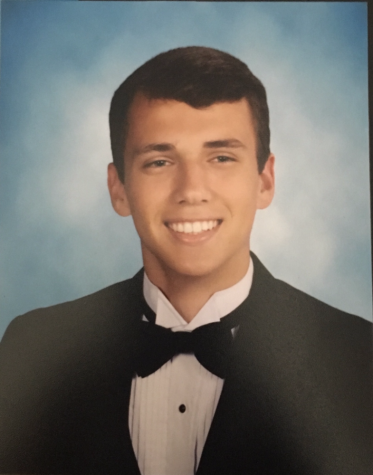 Danny Wood, Staff Writer
Danny is a Senior at the wonderful Freedom High School. Born into a legacy of older brothers attending Freedom, Danny knows the ins, the outs, and the...