Freedom Football Welcomes New Coach
Hang on for a minute...we're trying to find some more stories you might like.
The Floyd Graham era has ended and the Henry Scurry era has begun. With this change in coaching comes a new beginning for the Freedom Football team as the 2018 season starts.
The Freedom varsity football team went 3-7 in the 2017 fall season under head coach Graham, losing several close games by only a few points.
"I am actually very excited about the opportunity to take the program to the next level,'' said Scurry. "Coach Graham left a great base for us, it's just a matter of refining that base."
Coach Scurry coached at Fort Pierce Central High School for 6 years, a state ranked top ten team.
Players and coaches have both said that there is a lot of potential on the team with returning players and new players, both Coach Scurry and players feel that there is a lot of potential as long as they put in the work.
"I really think we can do well this season," said Nick Snow, 11. "If we put in the work I can see us being very good."
The team is looking large this year with about 15 more kids on the roster this year than last year, but a lot of kids are still getting paperwork finished so that number could grow even more.
The schedule has not been released for the 2018 season yet, but the team expects it to be similar to this year's schedule. The Patriots hope that they can use prior experience to their advantage.
Said Scurry, "I definitely see Freedom being in the top 10, but there is no shortcut to success."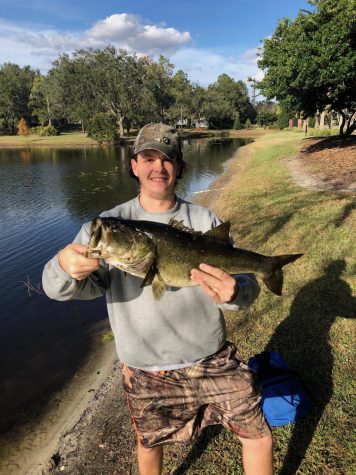 JD Flahart, Staff Writer
JD is a senior at Freedom High School. He is a member of the lacrosse team. In his free time, he enjoys fishing, hunting and hanging out with his friends....