Seniors Say Farewell to Final Soccer Season
Hang on for a minute...we're trying to find some more stories you might like.
Thursday night marked the final regular season game for the Freedom boys' soccer team, bringing a conclusion to the district-bound season. But more significantly, it marked the final high school game for these senior athletes.
Freedom played a dominant game against Armwood, having possession of the ball for the majority of the game and not allowing the opponents to score a single goal. The Patriots ended their season with a 2-0 victory with goals scored by seniors Jon Hordeyczuk and Jason Cunningham, and an opportunity to attend districts.
"Going into districts, we are going to give it 110%," Mark Mouhawasse, 12, exclaimed. "If we don't perform well, then at least we have a fun and successful season to look back on."
For many athletes, senior year represents the end of participation in sporting events. However, many of these boys have created a lifelong bond with the game.
"In college my main focus will be on education," said Kwame Amankwah, 12. "But I will most likely play in an intramural or club league because of my love for the game."
Many players had mixed emotions about the final game of their high school soccer career, feeling both the happiness and reminiscence of a successful year with their fellow players and friends, as well as the despair regarding the end of a sport that has provided them with so many great memories.
"It was a very emotional game, knowing it would be my last time representing the Patriots on the field," Camilo Bravo, 12, said. "But I'm glad we managed to persevere and finish the season strong with a dub."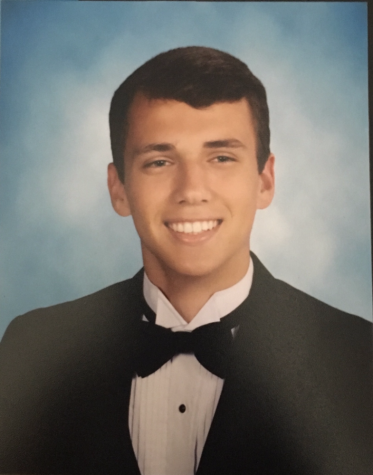 Danny Wood, Staff Writer
Danny is a Senior at the wonderful Freedom High School. Born into a legacy of older brothers attending Freedom, Danny knows the ins, the outs, and the...