A Day in the Life of a Student Athlete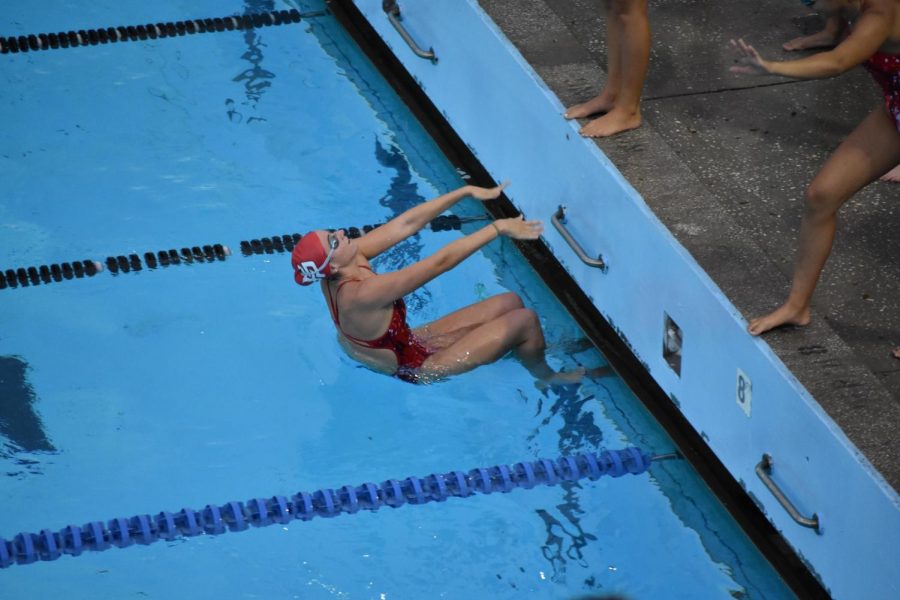 It's 4:30 AM, and my alarm goes off. Morning practice is a daily thing, and I've been doing 5 o'clock practices for about 5 of the 9 years I've been swimming. It has actually become one of my favorite parts of my day. The cold water wakes me up; I feel ready for the rest of my day.
After morning practice, I get ready for and head to school. During high school swim season, I'd head into Coach Olewski's room for a bit before school starts to help him out with my brother since both of us are captains. But out of season, I just go to first period when I get to school with my brother.
My school day follows this class schedule: AP US History, then pre-calculus, English, anatomy and physiology, newspaper, and physics before heading home to my online AP Psychology. It's not as heavy of a class load as some of my classmates and teammates are taking, but it's enough to keep me constantly busy with schoolwork. It's definitely not easy to juggle swim and the schoolwork, but for me it works out perfectly and it's so worth it to put all of my effort in to both ends of the spectrum.
Over the past two years, I was awarded with a Scholastic All-American award, which basically recognizes me for being under a time standard for swimming and maintaining my 4.0 GPA. It's definitely a good feeling to be recognized for the work that I put into school and my sport.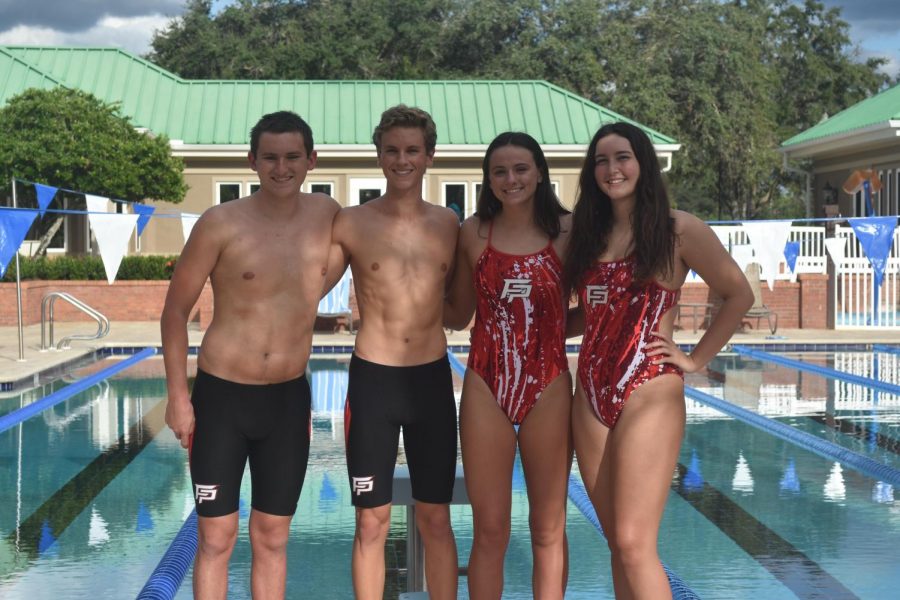 I love seeing my friends everyday at school and at practice after school. Endless inside jokes later, my practice could end anywhere from 6:30 to 8pm, and after that is when I do more homework and talk to college coaches of schools that are actively recruiting me. Recruiting is another way that I truly feel the payoff of my efforts towards school and swimming; talking to coaches from some of the best ranked schools in the country is absolutely insane for me to think about, and is so exciting.
After I eat dinner, and finish my homework and calls, it's about 10 pm and time to go to bed. My day is busy and always keeping me on my toes, but as a student athlete, this is the type of day I signed up for, and I wouldn't have it any other way.
About the Contributor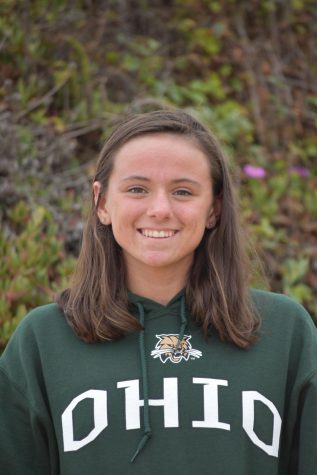 Michelle Morgan, Staff Writer
Michelle Morgan is a 16 year old junior, and it is her second year writing for newspaper. She is on the high school swim team in addition to her club team...