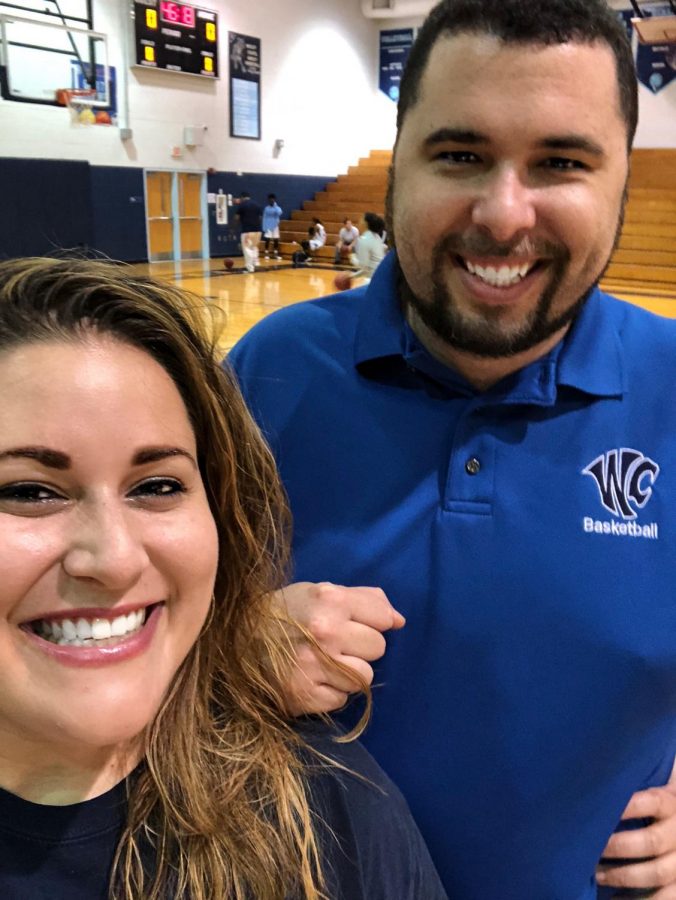 Have you ever wondered what teachers do when they aren't at school? When they aren't grading the hundreds of papers that are turned in? Just like students, on their free time, teachers have some hobbies of their own which they participate in after they leave campus.
Many of the teachers have other outside interests that take up time when they leave school for the day. Mrs. Livingston, a freshman and senior English teacher, is a scorekeeper for basketball games for her husbands girls' travel basketball team.
"My husband is a basketball coach for summer and fall leagues, and there are travel games from the first week of November till mid-February," she said.
It may seem like a hassle for teachers to keep up with schoolwork and have hobbies outside of school, however, Mrs. Viamonte, one of the Spanish I and II teachers, said that, "It's easy to manage my time."
She has two other part time jobs that she started in an effort for a little more money, and just because she loves them. She is a Zumba instructor at the YMCA, teaching hour long evening classes twice a week, and a real estate agent, working mostly on flexible weekend hours.
For some teachers, it may seem like an extended school day when they get home in the afternoon.
Mrs. Newcomb, the agriculture teacher, owns a poultry farm, is the Hillsborough County Fair Poultry leader, and even trains dogs. However, this is not all that she participates in. Mrs. Newcomb actively participates in political debates, sharing her point of view, and listening to others.
"The poultry farm is in my back yard," Newcomb said. "We raise the animals and show them at fairs."