Bucs should get rid of Winston
Hang on for a minute...we're trying to find some more stories you might like.
Amid Jameis Winston's three game Tampa Bay Buccaneers backup QB Ryan Fitzpatrick has thrown for a combined 819 yards while completing 78.7% of his passes. He's also thrown 8 touchdowns en route to two wins for the Tampa Bay Buccaneers. This prompts the question, are the Bucs better off without Winston.
The simple answer is yes. When the Bucs drafted Winston with the first overall pick in the 2015 NFL draft, it was a surprise for some as they considered his off the field history.
In 2012 was in a BB gun fight that caused thousands of dollars' worth of damage. Later that year, he was accused of sexual assault by another FSU student. In 2014, he faced a suspension on the baseball team for stealing crab legs. In September of that year he faced a suspension for the football team for shouting vulgar remarks on campus.
This was all during his three years at FSU. Despite this pattern of behavior, the Buccaneers selected Winston for his undeniable talent. However. He hasn't lived up to the hype.
4,042 yards, 22 touchdowns and 15 interceptions. 3,504 yards, 19 touchdowns, and 11 interceptions. One of these stat lines is from his rookie year, the other is from his most recent. It's hard to tell which is which. There is no massive amount of growth.
Meanwhile, the Buccaneers draft focus has been surrounding him with weapons which includes one of the best receivers in the league in Mike Evans. They also used the 19th overall pick in 2017 to draft tight end O.J. Howard. Not to mention one of the fastest receivers in Desean Jackson and tight end Cameron Brate who had 8 touchdowns in 2016.
With all the pieces at Winston's disposal, why hasn't he put together a playoff season?
Although he had a promising 2nd year, he had a disappointing 3rd. Which brings us to his fourth year of his rookie contract and has one more year after this. He is due for a contract extension soon. Recently, quarterbacks have been making a lot of money, with records being broken every year.
Regardless of his play, Jameis Winston will demand a sizable contract. For a team like the Buccaneers, it would be smarter to say that money and flip him for draft picks at the trade deadline. Derek Carr, a second-round pick in the year before Winston signed a 5-year, $125 million contract.
That money could be put to far better use as the Buccaneers have plenty of holes on their team to fix, and that could be used to entice free agents to their team.
Lastly, why is this question even being asked, because someone stepped up and lead to the Bucs to a win while the "face of the franchise" was suspended for allegedly groping an uber driver.
For someone who is supposed to represent a professional organization, Jameis Winston hasn't done a very good job. Last year, while talking to elementary school student winston said that boys should be strong, and ladies should be, "supposed to be silent, polite, gentle."
Jameis Winston's tenure hasn't been horrendous, but when it comes down to it, he's not worth the money he would require, and the Bucs are better off trading him.

About the Writer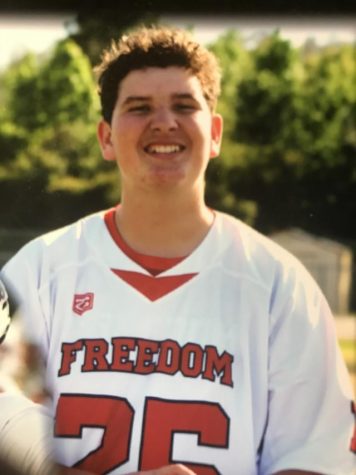 Lance Etelkozi, Staff Writer
Lance was born in San Ramon, CA, but moved to Tampa when he was one. His family all lives in Michigan and he is an avid fan of Detroit sports teams. Lance...