The 15:17 to Paris: A True Story
Hang on for a minute...we're trying to find some more stories you might like.
 The 15:17 to Paris is a movie based on a true story about three young Americans traveling through Europe, who prevented a terrorist attack aboard Thalys train #9364 headed to Paris. Directed by renowned Clint Eastwood, the film's storytelling was not his best.
The actual event occured August 21, 2015, when three friends became heroes by stopping a terrorist, saving more than 500 passengers aboard.
The three heroes play themselves in the film – Alek Skarlatos, Anthony Sadler and Spencer Stone. Their acting skills were not all that bad, but they were not good either. Despite this, they are still American heroes for risking their lives to save others.
The reactions to the movie were mixed, some appreciating the realism and others finding it immature.
"The movie was okay, but the story was really inspiring and fun to watch," noted Melissa Barresi, 10
The movie made $12.5 million on opening day, which was underwhelming compared to their estimated budget of $30 million. With a run time of 1 hour and 34 minutes, it would be expected that the most of movie would take place on the train, but it's the complete opposite.
Most of movie focuses on the three friends and their lives before the event, eventually leading up to the attack, which makes the movie a bore.
Eastwood's goal was to show the real-life heroism of three men, rather than construct an action-advenure movie. With three men lacking any training and experience, Eastwood was able to make them do a good job at playing themselves.
"The movie was kind of boring, if I'm being honest. The only good parts were on the train," said Gustavo Gomez, 11.

About the Writer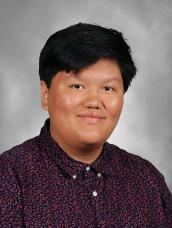 Kevin Le, Staff Writer
Kevin Le is a junior at Freedom High School. He was born in Tampa, Florida on October 9, 2001. It's currently his second year being a part the newspaper...